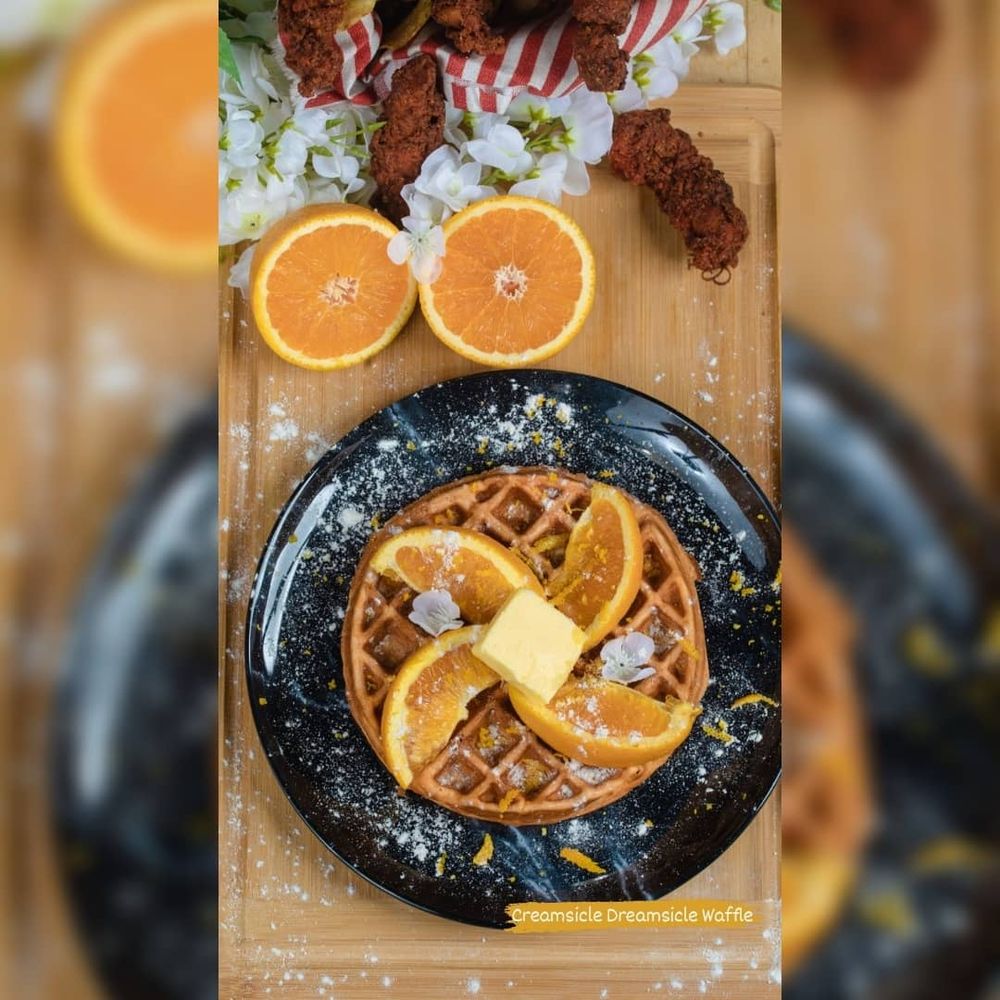 Creamsicle Dreamsicle Waffle
| | | | |
| --- | --- | --- | --- |
| A decidently crisp, fresh orange kissed waffle. |   |   |   |
| This waffle is topped with a french vanilla crème. |   |   |   |
Chicken & Waffles Menu & BBQ Menu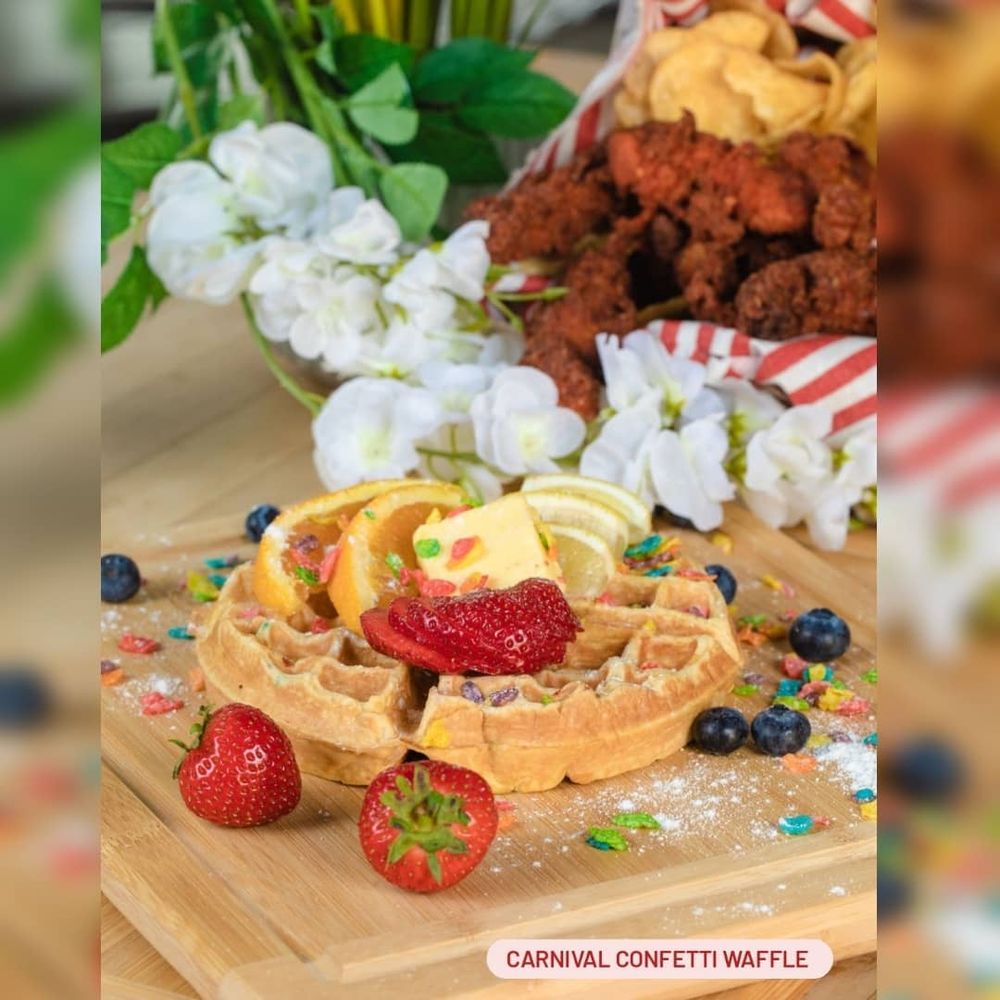 Carnival Confetti Waffle
Our colorfully freckled waffle with hints of blueberry, orange and straberry.
This waffle is topped with fresh fruit and french vanilla crème.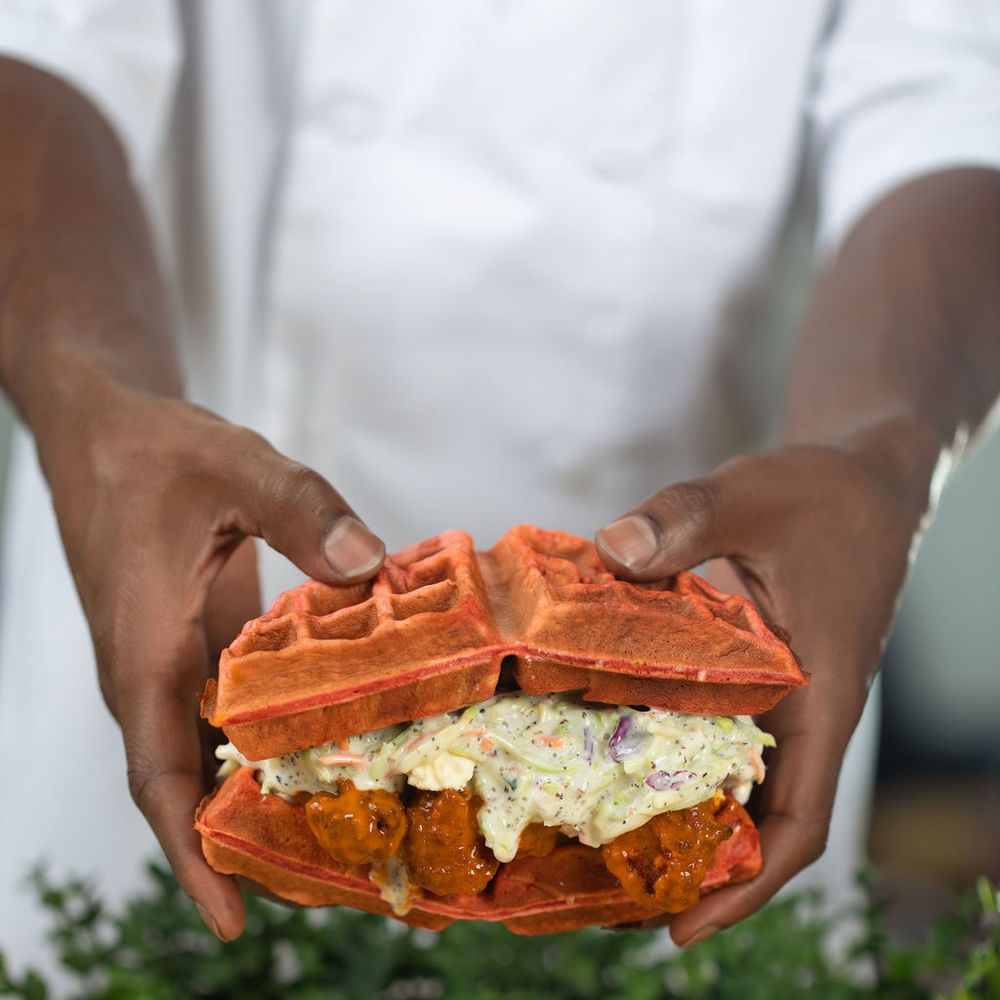 ADDICTIVE CHICKEN WAFFLE SANDWICH
Sooo Delicious Chicken, tossed in our house buffalo sauce, drizzled in bleu cheese crumbles, topped with dill pickles or our creamy ranch slaw all while resting in between our savory waffles.... I know - You're welcome! 
Waffle Menu, Specialty Waffles, & aRTISAN bOWLs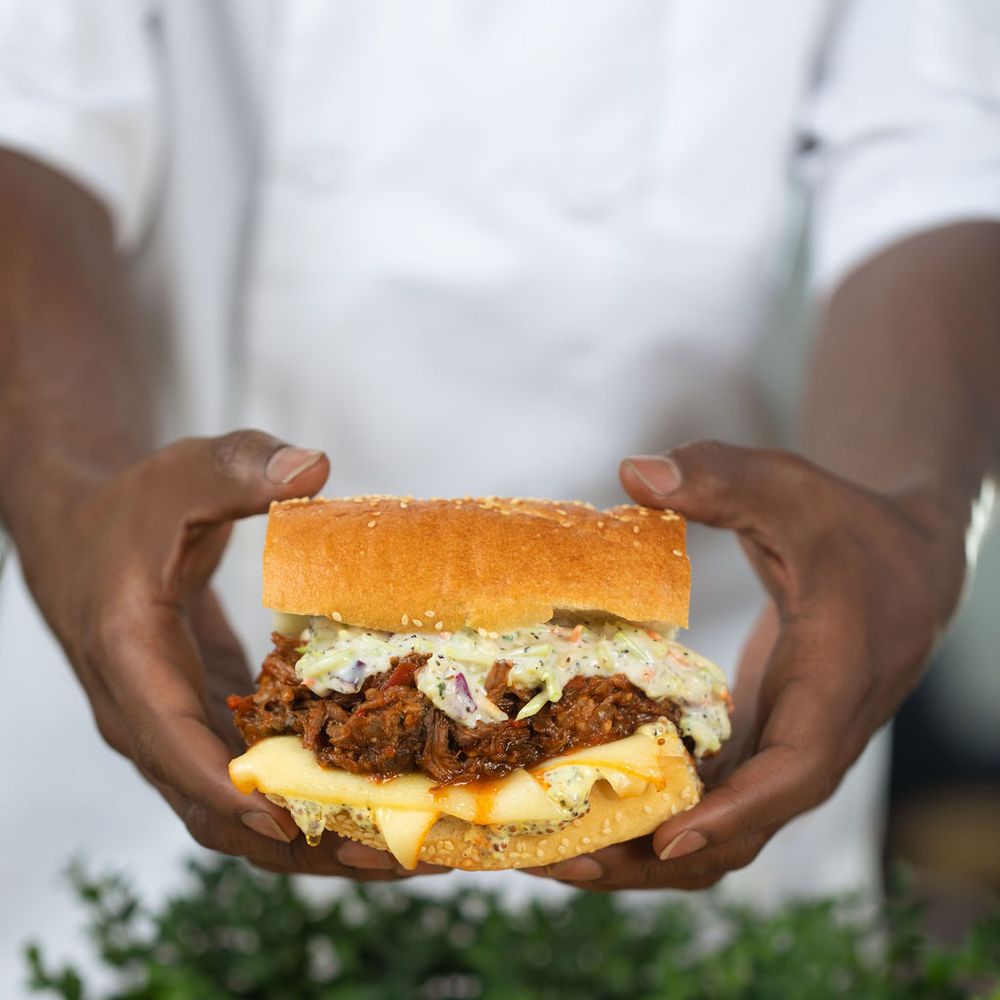 Bonafied Brisket Sandwich
Our brisket sandwich is served on a fresh kaiser roll with our succulent slow smoked brisket, provolone or cheddar cheese, house slaw and our handcrafted sauce of your choice
** ALL PRICES INCLUDE STATE & LOCAL TAX OF 7%